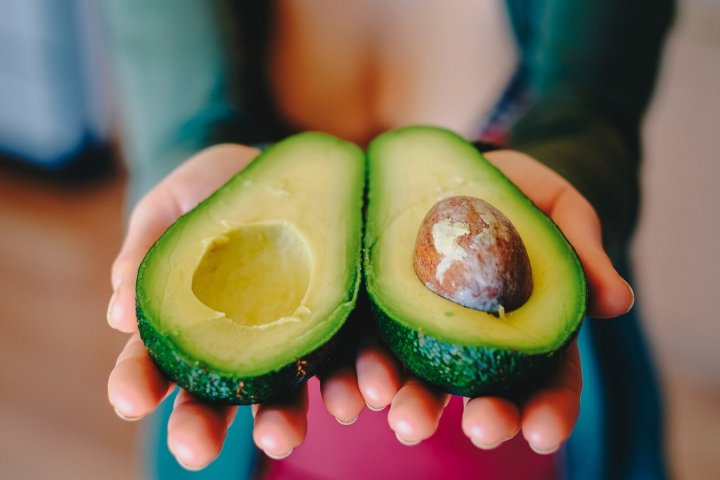 To kick off our new series on superfoods we decided to start with probably one of the most iconic superfoods recently in the spotlight – the avocado. You may be asking yourself, "What exactly is a superfood?" While there are no set criteria for determining what is and is not a superfood, it's commonly accepted that foods dense in nutrition to be considered a superfood. Our superfood series will showcase a variety ranging in food groups, nutritional value, and more. Each article will consist of three main segments: the what, the why, and the how. Think of the structure as a way of explaining what the food is, why it's a superfood, and how to easily incorporate it into your diet.
The What
Now, back to mighty avocado. This particular fruit, also known as the alligator pear, has quickly risen to superfood stardom in recent years. It's rather easy to recognize avocados by their distinct shapes, unique textures, and vibrant color. Known for being the main ingredient of guacamole and millennials' favorite toast topping, the avocado is now at the center of a unique dietary movement.
So, what's driving the avocado's recent jump from a dip ingredient to culinary craze? For starters, restrictions on importation were lifted in the late 1990's. Mexico is the largest producer of avocados and prior to the lift on import bans, Americans relied mainly on California to grow the fruit. Today, more than 80% of avocados sold in the U.S. were grown outside of the country. The recent focus on personal health and self-care has also contributed to not just the consumption of avocados, but superfoods in general.
There is no shortage of recipes that include avocado, but before getting into how you should include avocado in your diet we'll start with why you should include it.
The Why
Health Benefits of Avocados
They're very nutritious and packed with more than 20 different vitamins and minerals. Here are just some of the nutrients that can be found in 100g (3.5 ounces) of avocado.

Vitamin K: 26% of the RDA
Folate: 20% of the RDA
Vitamin C: 17% of the RDA
Potassium: 14% of the RDA
Vitamin B5: 14% of the RDA
Vitamin B6: 13% of the RDA
Vitamin E: 10% of the RDA

Avocados are high in fat. In fact, more than 75% of the calories in them come from fat. But it's not just any fat. Unlike the bad fats, saturated and trans fats, avocados are a great source of heart-healthy monounsaturated fatty acids. These are part of a balanced diet that helps to lower bad (LDL) cholesterol when eaten in moderation.
Avocados have more potassium than bananas. Potassium plays an important role in the proper function of cells, tissues, and organs within our bodies. This mineral's wide range of benefits include:
Reduced risk of stroke
Promotes bone health
Important electrolyte that can help treat muscle cramps
Used to treat the symptoms of hypokalemia
These fruits are loaded with fiber. Why do we need fiber? Simply put, fiber helps to feed the "good" bacteria in our digestive systems. Getting enough of the right dietary fibers is an important part of a healthy, balanced diet.
The How
Now that you know what the avocado is and why you should be incorporating it into your diet, here are a few recipes to help you get started. They're intended to be simple, nutritious, and a great starting point for further exploration into the many culinary options available. Want more variety? There's no shortage of flavorful dishes ranging in complexity. Remember that with all foods, proper portions and moderation are key.
Avocado, Feta, and Apple Sandwich

Total Time: 15 minutes
Serving: two sandwiches
Ingredients:
1/2 ripe, fresh avocado, halved, pitted, peeled and sliced
1 Tbsp. lime juice
1 Tbsp. olive oil
1/2 Tbsp. fresh mint, chopped
3/4 cup baby arugula
1/2 apple, cored, sliced
1/2 English cucumber, peeled, sliced
3 thin slices Feta cheese
4 slices bread
Instructions:
In a medium bowl combine lime juice, oil, mint, and salt and stir in arugula.
Place avocado slices on 4 slices of the bread. Top each with apple, cucumber, and Feta cheese. Divide arugula salad overall. Top with remaining 4 slices of bread.
Like this recipe? Find more like it here.
Salmon, Green Beans, and Avocado

Total Time: 25 minutes
Serving: serves 4
Ingredients:
1 pound green beans
3 tablespoons olive oil
kosher salt and black pepper
4 6-ounce pieces boneless, skinless salmon
1 teaspoon ground coriander
2 avocados, chopped
1 tablespoon white wine vinegar
1 tablespoon chopped fresh dill
Instructions:
Heat broiler. Toss the beans, 2 tablespoons of the oil, and ¼ teaspoon each salt and pepper on a rimmed baking sheet. Nestle the fish in the beans and season with the coriander and ¼ teaspoon each salt and pepper.
Broil until the beans are crisp-tender and the fish is just opaque throughout, 6 to 8 minutes.
Meanwhile, combine the avocados, vinegar, dill, the remaining tablespoon of oil, and ¼ teaspoon salt in a medium bowl.
Serve the fish and beans topped with the avocado mixture.
Like this recipe? Find more like it here.