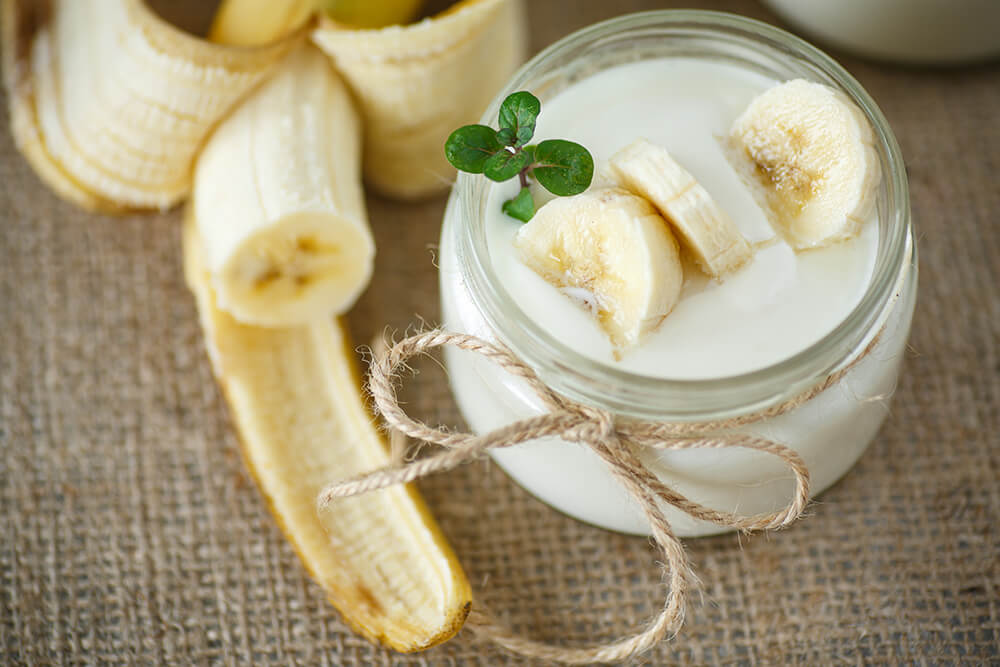 We've all heard that breakfast is the most important meal of the day, but many people skip it which can lead to overeating later in the day. Eating a healthy breakfast can give you fuel to keep you energetic and alert all day long. So what should you have? A healthy breakfast should combine protein, fiber, and carbohydrates. Try a mix of the following breakfast foods to start your day off right.
Bananas
Bananas are one of the best sources of potassium and resistant starch. Potassium is an essential mineral for maintaining blood pressure and heart function. Bananas also contain resistant starch, which is a healthy carbohydrate that passes through the small intestine without being digested to keep you full longer. Try adding a sliced banana to a fiber rich cereal with milk or eating a banana topped with all-natural peanut butter or almond butter.
Yogurt
Yogurt is a great source of protein and calcium and contains several other nutrients found in dairy products, such as vitamin B-2 and vitamin B-12. Depending on your nutritional needs and taste preferences, you can choose Greek yogurt or regular yogurt. Greek yogurt tends to have more protein while regular yogurt often has more calcium. Whatever type of yogurt you choose, check the label for sugar content. Add fruit to your yogurt for additional sweetness and an added nutritional boost!
Eggs
Eggs are a great and inexpensive source of protein. Eggs also contain vitamins B-2, B-6, B-12 and minerals like selenium, zinc, iron, and copper. While in the past, egg yolks were linked with high cholesterol, many experts now advocate eating the yolks. Egg yolks contain the majority of the nutrients, as well as omega-3 fatty acids, which are necessary for proper brain function and promote healthy hair and skin. Eggs combined with whole grain waffles or pancakes makes for a great comfort food breakfast!
Oatmeal
Oatmeal contains a soluble fiber, known as beta glucan, which has been proven to lower bad cholesterol, ease constipation, and control blood sugar levels. If you like the convenience of single serving oatmeal packets, make sure that you read the nutrition label and choose one without sugar. Add sliced fruit, nut-butters, dried fruit, or nuts to your oatmeal for a filling and healthy breakfast option.
Avocado
Avocados are loaded with fiber and monounsaturated fats, which help decrease blood pressure and regulate blood flow. For a quick breakfast treat, mash avocado onto toasted whole wheat bread and drizzle with olive oil, salt, and lemon juice.