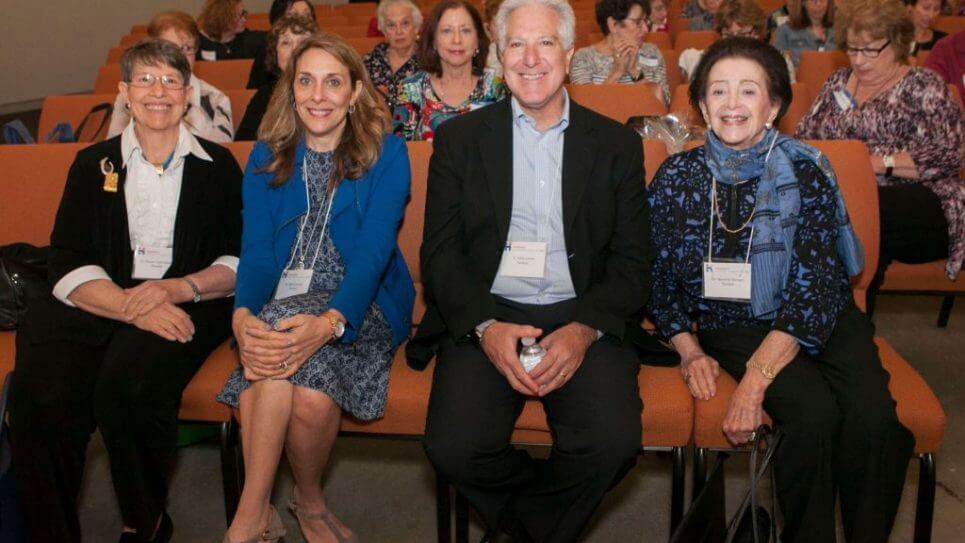 Women must investigate the disparities between men and women on heart disease diagnosis and treatment, educate health professionals and the general public on those differences, and advocate legislation to pay for research, women's health coverage and disease prevention, the Emory University professor and Grady Memorial Hospital doctor said.
Recent research has found that women can have heart attacks with no apparent arterial blockage, Wenger said. The causes include microvascular disease (tiny obstructions in arteries) and spontaneous coronary artery dissection (a tear in an artery, an increasing cause of heart attacks in apparently healthy young women). More than 90 percent of SCAD patients are women.
Wenger spoke on a panel that also included neurologist Allan Levey and obstetrician/gynecologist Mimi Zieman. Hadassah Medical Organization Chair Rachel Schonberger, an internist, moderated the discussion, which was organized by Hadassah Greater Atlanta's Health Professionals and Ketura groups.
Read more here!