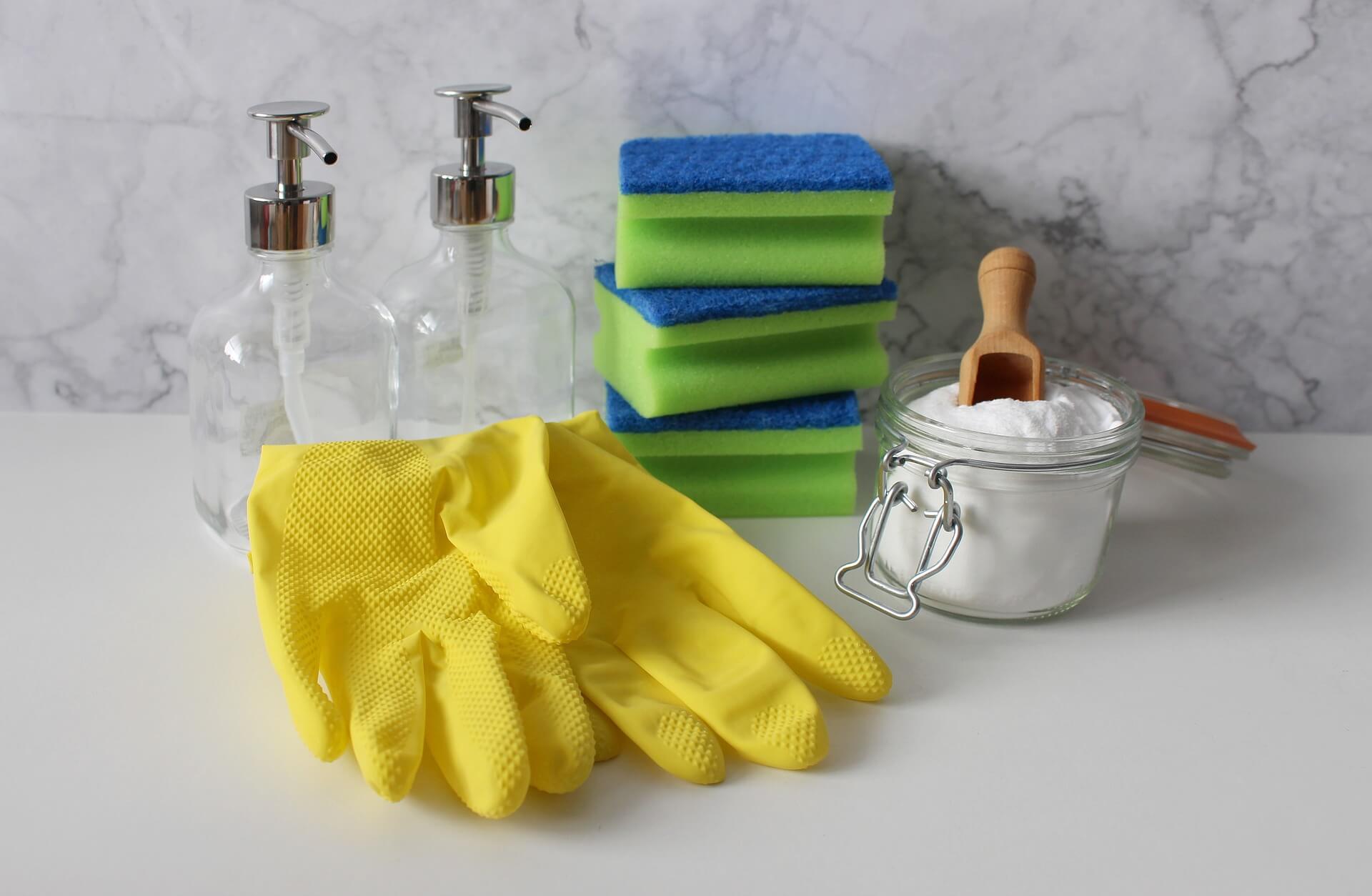 Time for spring cleaning! Cleaning out the old to make room for the new or just giving your home a refresher can be just the thing to lift your mental and physical health. Research shows that decluttering your home can reduce stress and improve overall wellness.
Create a plan: Jot down some easy-to-follow to-do list items to help get the ball rolling on your spring-cleaning venture. Determine which areas of the home should take priority over others and clean them first.
Start small: The key to following through with any cleaning project is by not overwhelming yourself with the task at hand. Make a plan to tackle one room at a time (Ex: Bathroom- Monday, Bedroom-Tuesday, Kitchen-Wednesday, Living Room-Thursday, Hall Closet-Friday… etc.). It can feel daunting to attempt cleaning your whole home in one day. Give yourself a few weeks to reach each corner of your living space. This ensures you won't feel burnt out and give up altogether!
Assemble a cleaning kit: You'll want a vacuum, a broom, a duster, a microfiber cloth, and any cleaning solutions you'll need for various surfaces in your home. Make sure you use the correct cleaning solution for the appropriate surfaces you are cleaning, or you can damage them (Ex. Wood cleaners for wood floors, glass cleaners for glass and mirrors, gentle non-toxic cleaners for any kitchen surface or place where food is consumed, etc.).
Declutter before cleaning: It is easier to clean once you have minimized all the items you wish to keep versus toss or donate. Create three piles when tackling spaces with large quantities of items: Keep, Throw Away, Donate. Once you have organized the piles, put back all the items you plan to keep, throw away the toss away items, and set aside the donations.
Ask for volunteers: Inviting friends or family over to help you clean can make the job more enjoyable and less of a chore. Having someone around while you clean can also hold you accountable for getting the job done.
Now get going, spring cleaning awaits!